Dr. Zhang Jingbing, Director of Global Robotics Research at IDC, has been continuously focusing on the industry trends of robotics, focusing on the opportunities and challenges currently facing the robotics era. Not long ago, Dr. Zhang combined with the current situation to further introduce the new trends in global robot development, the key factors driving the growing demand for robotic equipment market, and the impact, opportunities and challenges of robotic applications. In this article, Dr. Zhang introduced his major strategic projections for 2017 to 2020 and the major trends in robotics.

IDC is a globally renowned provider of information technology, telecommunications and consumer technology consulting, and electronics industry observation services.

What is the future of robotics? Given the rapid development of this and related fields such as machine learning and artificial intelligence, this is hard to predict. But one thing seems to be certain: robots will play an increasingly important role in business and life.

Recently, IDC Manufacturing Insights Global Commercial Robotics Research Project of Singapore released the report "IDC Future Scape: 2017 Global Robot Prediction", which predicts that by 2019, there will be a 35% lead in logistics, health, utilities and resources. The organization will explore the use of robots for automated operations.

The report published the top ten forecasts for the global robotics industry from 2017 to 2020. If they come true, it will have a major impact on business and society.

Dr. Zhang Jingbing said: "The development of artificial intelligence, computer vision, navigation, MEMS sensors and semiconductor technology will promote innovation in the functions, performance, autonomy, ease of use and cost-effectiveness of industrial and service robots."

Dr. Zhang Jingbing revealed that robotics will continue to accelerate innovation and change the business model of many industries. IDC encourages companies to "accept and evaluate how such robotics can enhance a company's competitive advantage, such as improving quality, improving operational efficiency and agility, and improving the experience of all stakeholders.

In the report, Dr. Zhang Jingbing elaborated on the top ten predictions of the development trend of robotics, which will bring many new opportunities and challenges to IT enterprises.

The robot is the service. By 2019, 30% of commercial service robot applications will adopt the "Robot-as-a-Service (RaaS)" business model. This will help reduce the cost of deploying robots.

Chief Robotics Officer. By 2019, 30% of leading organizations will implement the position of Chief Robotics Officer and/or set up a professional robotic function within the enterprise.

The growing competitive landscape. By 2020, user companies will have more suppliers to choose from, as new market participants enter the ICT market, bringing in $80 billion to support robot deployment.

Robotic talent crisis. The growth of robotics will accelerate the battle for talent, resulting in 35% of bottling jobs related to robotics, while the average wage will increase by at least 60%.

Robotics is facing regulation. By 2019, government agencies will begin implementing robot-related regulations to protect employment and address security and privacy threats.

Software-defined robot. By 2020, 60% of robots will rely on cloud-based software to define new skills, cognitive abilities, and applications to form the "cloud market" for robotics.

More collaborative robots. By 2018, 30% of all new robots will be collaborative robots, three times faster than current robots, and can work safely around humans.

Intelligent robot network. By 2020, 40% of commercial robots will be connected to a shared intelligent network, which will increase the overall operational efficiency of the robot by 200%.

Robotics applications have broken through the factory. By 2019, 35% of leading organizations in the fields of logistics, healthcare, utilities and resources will explore the use of robots for automated operations.

Robot e-commerce. By 2018, 45% of the world's 200 leading global e-commerce and omni-channel business companies will deploy robotic systems in their order fulfillment, warehousing and delivery operations.

In fact, we have already seen the dawn of robotics. How can the traditional industry combine the robot technology to realize the rebirth of nirvana according to its own characteristics? This is a problem that many industries need to seriously consider, which is related to the survival of the enterprise.

Xinxiang SKF Machinery Specialized in design, manufacture the High Efficiency Surface Grinding Machine, with the following advantacges:


1. Excellent and reliable machine performance.

2. Be widely used in auto parts, pneumatic elements, air-conditioner and refrigerator compressor parts, carbide blade, powder metallurgy, etc.

3. Whole set of research and design, inspection and after sell service.

4. Free test grinding with good price.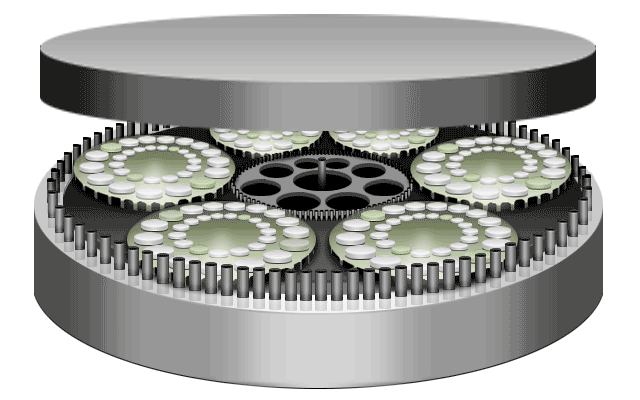 GMM630 Double Side Surface Grinding Machine

Double Side Grinding Machine,Double Sided Lapping Machine,Surface Lapping Machine,Double Side Surface Lapping Machine

Xinxiang SKF machinery Co., Ltd. , https://www.grindingmachine.nl
October 30, 2019