Length: 150/175mm

Application: TIG Welding/Plasma Arc Weld

Diameter: 1.0-10.0mm.etc

Melting Point: 3422ºC

Weight: 1.0g

Trademark: Haoye

Transport Package: 10 Pieces/Plastic Box, 200/Carton, 1200/Large Box

Specification: 150/175mm

Origin: Beijing, China

Company profile:

 

      Linyi tongying import and export co., ltd was established in September 2016 with a registered capital of 1 million. Is a professional foreign trade company engaged in import and export trade, domestic and foreign trade, sino foreign joint ventures, cooperative production, re-export trade and other ways of business.
     Mainly engaged in welding equipment and accessories, hardware machinery, labor insurance supplies, metal materials, wire and cable, chemical products, plastic products, electrical electrical materials, building materials, furniture, etc.; Import and export of goods and technologies.
     At present, the company 's trade scale is expanding, customers all over the world, with good reputation by domestic and foreign customers trust, to promote the modernization of our country, promote economic and technological exchanges with countries around the world, and promote friendship with the people of all countries made a lot of positive work.
    With won import and export co., ltd. all staff to serve you wholeheartedly.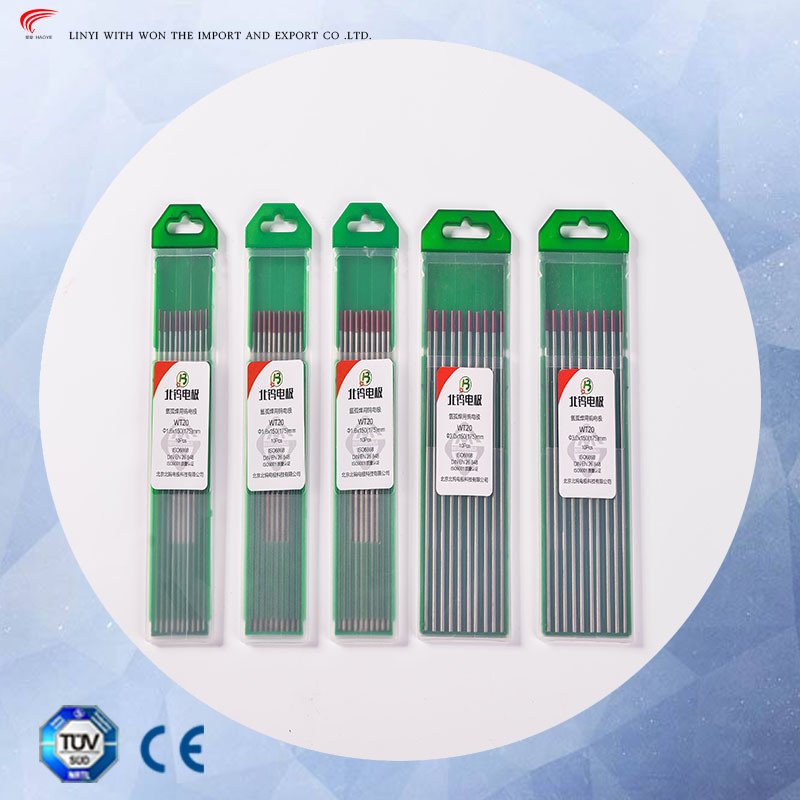 Our advantage

0ur factory has passed the ISO9000 quality management system, ISO14000 environmental management system and occupation health and safety management system gb/T28000 , multiple system Of  strict standard become the company's rules, SO that you can be found in any our customers quality products.

The company's quality assurance from the strict screening Of raw materials , inspection and test procedures according to the  international standards.Each batch of  raw material every single electrode , we all go through Strict inspection instrument , must not be allowed to have phenomenon Of sampling observation, So as to better ensure the product quality.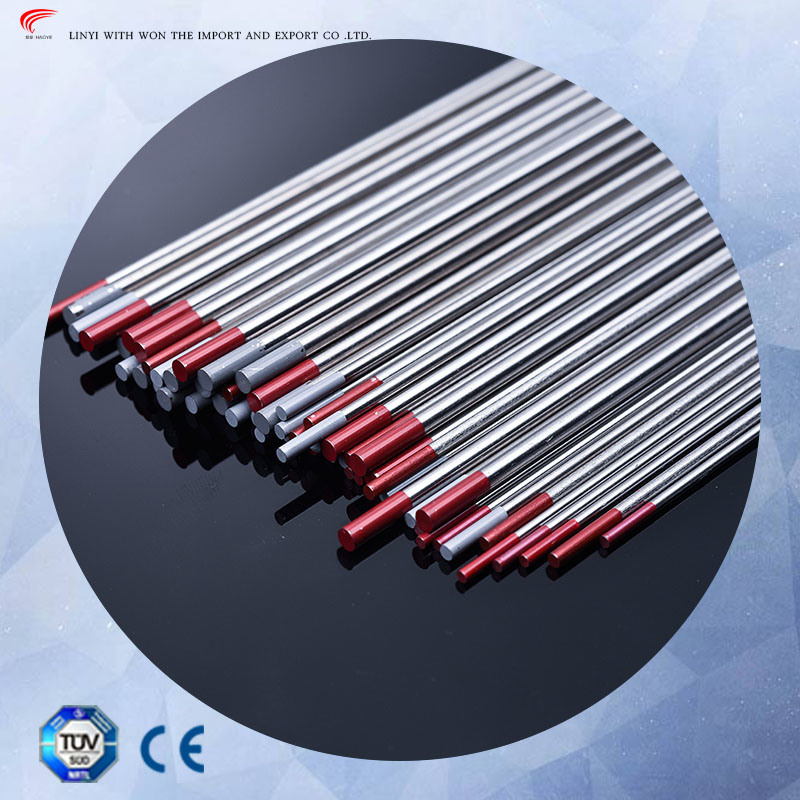 About products

Thorium tungsten electrode is the earliest use of rare earth tungsten electrode , SO far the best varieties Of tungsten electrode welding performance , on a global scale the variety of tungsten electrode the highest market share. Thorium-tungsten electrode is a widely used to add oxide electrode, it is better than pure tungsten electrode and add other oxide electrode excellent welding performance, in the process Of long-term use , It is other oxide electrodes, Which are irreplaceable. Thorium-tungsten electrode simple operation , high load current, arc starting is more easy, stable arc, arc breaking gap is big, small loss, long service life, high recrystallization temperature , better electrical conductivity, mechanical cutting performance is good, the thorium-tungsten electrode is widely used in carbon steel, stainless steel, nickel alloy and titanium metal welding, it is the first selection Of high quality welding material.


Cerium tungsten e lectrodes have no radioactive contamination , belongs to the green environmental protection product, melting rate is IOW, the service life Of the welding current under the best products at the same time also for other IOW current welding such as small and complicated parts.Cerlum tungsten electrodes have tungsten performance and environmental value Of electrode.

 
| | |
| --- | --- |
| Brand | haoye |
| Production Plcae | Linyi China |
| Weight | 1.0(g) |
| Type | Argon arc welding tungsten needle |
| Model | 1.0 1.2 1.6 2.0 2.4 3.0 3.2 4.0 |
| Melting point | 3422(ºC) |
| Application | Argon arc welding |
| operating temperature | normal temperature |
Details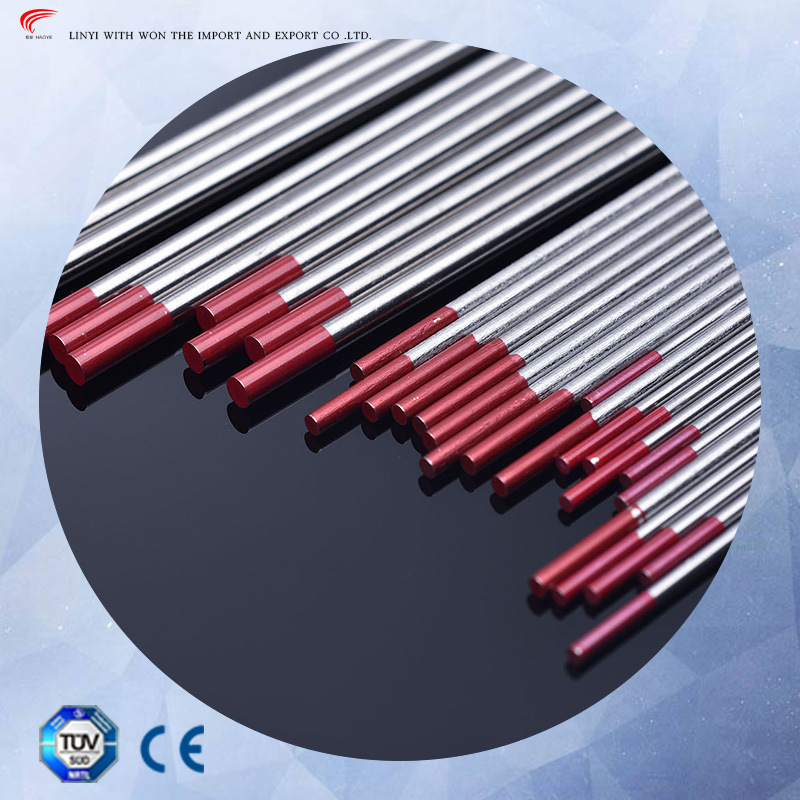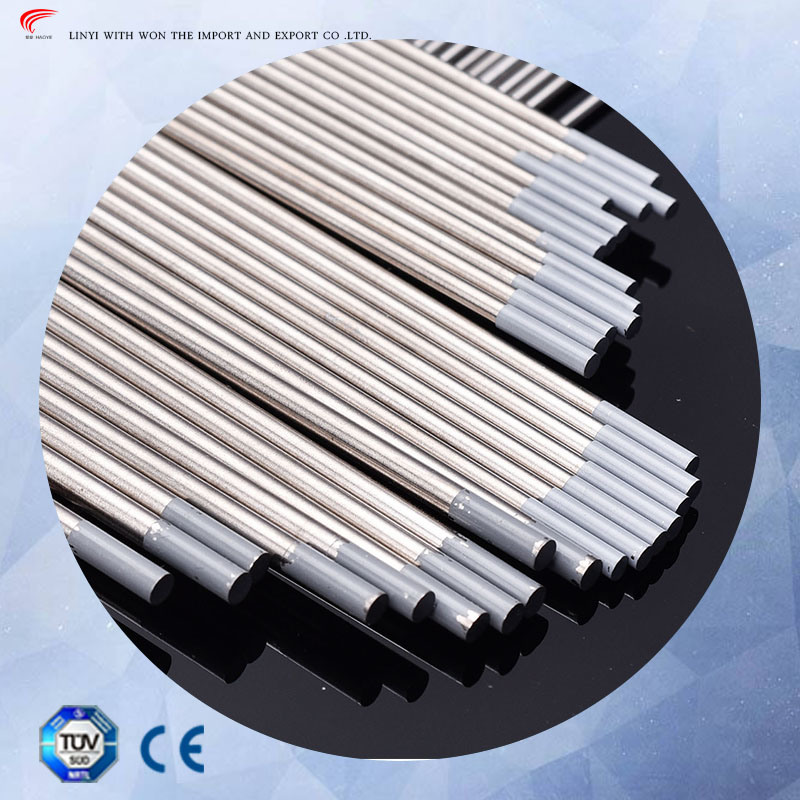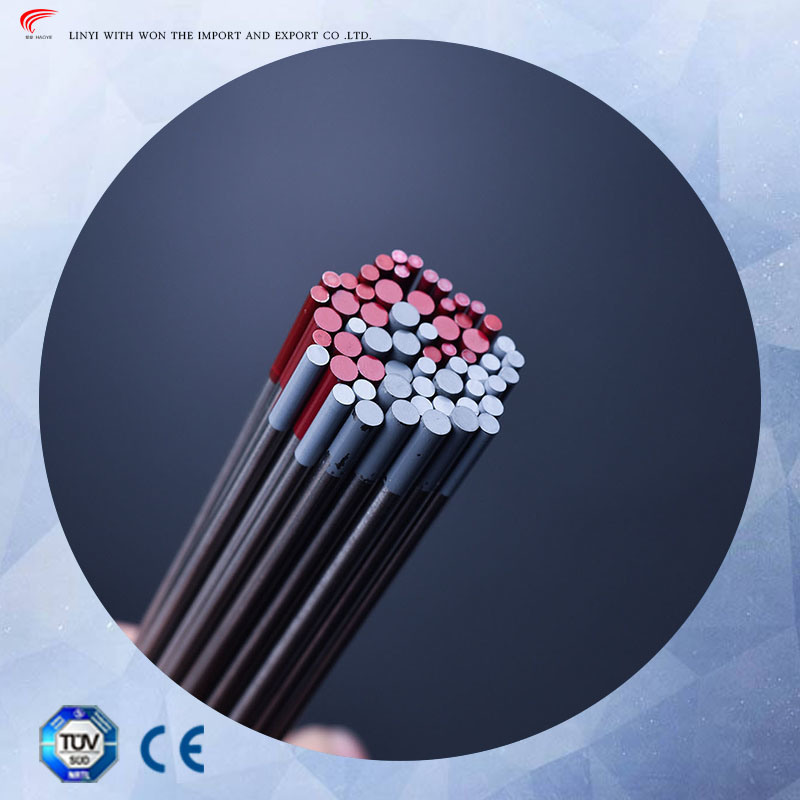 FAQ

1. Q:What's your best price for this product?

A: We will quote you best price according to your quantity, so when you making an inquiry, please let us know the quantity you want.The more quantity the better price.

2. Q:How about the quality of this product?

A: Our products are certified to ISO9001 international quality standards. We compay have very strict Quality Control Systems.

3. Q:Can we custom our own logo or label on this product?

A: Yes, you can. we support logo print & stamping & label print, print will be free if the logo is not very complex.

If you have any questions, please feel free to contact us

 

SLS-Selective Laser Sintering technology, using 3D Printing materials: PA Series Nylon 3D Printing Material: Abrasion Resistance, High Strength and Stiffness, Good Chemical Resistance, Excellent Long-term Invariant Behavior, High Selectivity and Detailed Analysis, Biocompatibility in accordance with EN ISO 10993-1 and USP, and in accordance with EU Plastics Directive approved for food contact. Typical applications of this material are the highest quality of fully functional plastic parts. But the surface is relatively rough. There are also PA3200GF nylon fiberglass materials for deep drawing dies or any other applications requiring specific stiffness, high thermal deformation temperature and low wear; typically used in aluminium-filled nylon materials for metallic appearance and thermal load parts. At present, desktop LS laser sintering PA12 nylon powder material is also an option.

Selective Laser Sintering

Selective Laser Sintering,3D Printing Pa Material,Auto Door Accessories Parts,Selective Laser Sintering Prototype

Ningbo Expert Mould Plastic Co., Ltd. , https://www.prototypesmaker.com
January 23, 2021