Model NO.: VX100100

Alarm Form: Audible Alarm

Tunnel Size: 1000*1000

Name1: X-ray Scan Device

Name2: X Ray Luggage Scanning System

Customized Logo: Accept

Trademark: Vfinder

Transport Package: Strong Wooden Case Box

Specification: CE and ISO

Origin: Guangdong

HS Code: 9031809090

Model NO.: VX100100

Alarm Form: Audible Alarm

Tunnel Size: 1000*1000

Name1: X-ray Scan Device

Name2: X Ray Luggage Scanning System

Customized Logo: Accept

Trademark: Vfinder

Transport Package: Strong Wooden Case Box

Specification: CE and ISO

Origin: Guangdong

HS Code: 9031809090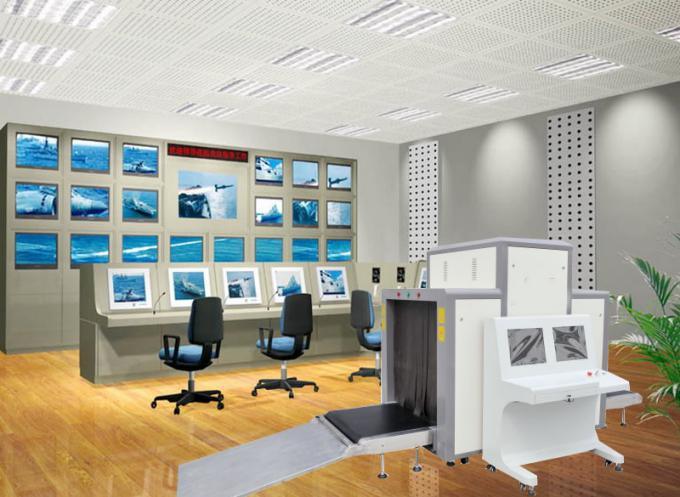 x ray inspection system metal detector for cargo inspection

x-ray luggage scanner

x-ray baggage scanner 

Airport x ray scanner 

security x ray machine 

x-ray screening machine

luggage scanner

baggage scanner 

x-ray security scanner

airport x-ray scanner

baggage scanning system

airport baggage scanner

luggage x-ray machine

airport x ray machines

Product Description

FEATURE:

1. Alarm by sounds & light::Alarm by sounds and light when conform to condition.

2. Network interface:Could be connect local area network and support multi-terminal check baggage at same times

3. Safety ray:Transmit ray under automatic control, avoids the miss.

4. Turn off by a key control:Turn off the machine only need one step:revolves the key. The equipment automatic security close-down, does not need complex many steps, is simpler.

5. Eagle-eye:Could be expediently observing enlargement area.

6. Estimate malfunction by self:Automatic estimate malfunction and prompt message, helpful for the maintenance.

TECHNICAL DATA:

Tunnel Size:                    1000(W)×1000(H)mm

Conveyor Speed:Â Â Â Â Â Â Â Â Â Â Â Â Â Â Â Â  0.22 m/s

Conveyor Max Load:Â Â Â Â Â Â Â Â Â Â Â Â Â  200 kg

Single inspection dosage           < 1µGy

Wire Resolution:Â Â Â Â Â Â Â Â Â Â Â Â Â Â Â Â  0.1mm metal line

Steel Penetration:Â Â Â Â Â Â Â Â Â Â Â Â Â Â Â Â  30MM armor plate

Film Safety:Â Â Â Â Â Â Â Â Â Â Â Â Â Â Â Â Â Â Â Â  For ISO 1600

Maximum leakage radiation        <0.3µGY/H       

X-RAY GENERATOR:

Orientation:Â Â Â Â Â Â Â Â Â Â Â Â Â Â Â Â Â Â Â Â Â Â Â  Vertically Upward

Tube Current:Â Â Â Â Â Â Â Â Â Â Â Â Â Â Â Â Â Â Â Â Â Â  0.4~1.2MA(adjustable)

Anode Voltage:Â Â Â Â Â Â Â Â Â Â Â Â Â Â Â Â Â Â Â Â Â  100~160 KV(adjustable)

Angle:                             80°

Generator cooling/working periods       Sealed oil bath with forced air/100%

IMAGE PERFORMANCE SYSTEM:

X-ray Sensor:Â Â Â Â Â Â Â Â Â Â Â Â Â Â Â Â Â Â Â Â Â  L Type Photo-Diode array detector 12bit.

Monitor:Â Â Â Â Â Â Â Â Â Â Â Â Â Â Â Â Â Â Â Â Â Â Â Â Â  High resolution 17inch color LCD display.

Color Quality:Â Â Â Â Â Â Â Â Â Â Â Â Â Â Â Â Â Â Â Â  24 Bit real colors.

Edge Enhancement:Â Â Â Â Â Â Â Â Â Â Â Â Â Â Â Â  Object contour edge is more distinct.

Super Image Enhancement:Â Â Â Â Â Â Â Â Â Â  Image detail is more distinct.

High penetrate strength display:Â Â Â Â Â Â  Increase brightness of dark area in image to display object which is behind high absorptivity mass distinctly.

Low Penetrate strength Display:       increase contrast of low absorptivity mass (easy to penetrate) to display it distinctly. 

Magnifier:Â Â Â Â Â Â Â Â Â Â Â Â Â Â Â Â Â Â Â Â Â Â Â Â Â  Function of partial enlargement

Brightness/Dimming:Â Â Â Â Â Â Â Â Â Â Â Â Â Â Â Â Â  Increase brightness of image/decrease brightness of image.

Image recurrence:Â Â Â Â Â Â Â Â Â Â Â Â Â  Display previous twenty image and process any one of them.

Image restoration:Â Â Â Â Â Â Â Â Â Â Â Â Â  Restore image to initial status at the time of stopping conveyor

Image storing:Â Â Â Â Â Â Â Â Â Â Â Â Â Â Â Â  Real Time store any image and process it in operation status.

MULTI-ENERGY FUNCTION:

Multi-energy color:Â Â Â Â Â Â Â Â Â Â Â  Display organic material for orange, display inorganic material for blue, and display mixture for green.

High energy / low energy: switch to display two energy type, high energy stands for metal etc. low energy stands for nonmetallic.

Auxiliay function for drugs & explosives: Help to detect such dangerous material as drugs& explosives etc.

Audible & visible alarm:Â  Give sound and visible signal when conforming to condition.

ETHERNET TCP/IP FUNCTION

OPERATING ENVIRONMENT:

Storage Temperature:             -20ºC to 60ºC
Operating Temperature:           0ºC to 45ºC
Relative Humidity:Â Â Â Â Â Â Â Â Â Â Â Â Â Â  20 to 95% non-condensing
System Power:                  220 VAC (±10%) 50±3HZ
Power wastage:Â Â Â Â Â Â Â Â Â Â Â Â Â Â Â  1.5 KW (Max)
Noise:Â Â Â Â Â Â Â Â Â Â Â Â Â Â Â Â Â Â Â Â Â Â Â  <65DB

Packaging & Shipping

we takes strong ploywooden case

shipment can takes of By sea

Our Services

our sales team can give feedback within 12 hours after receive your inquiry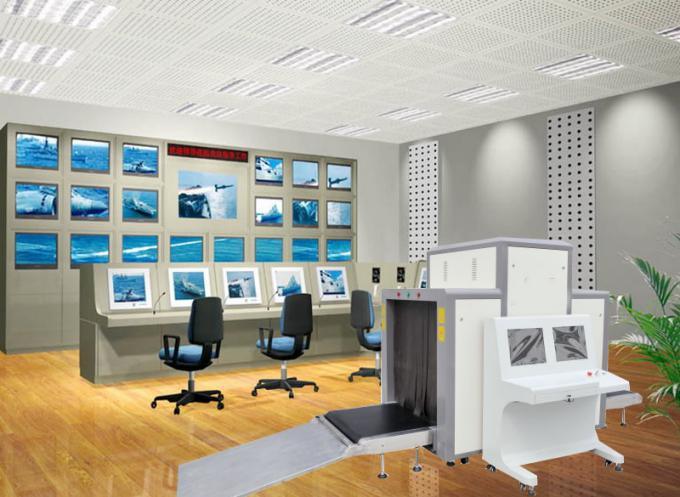 x ray inspection system metal detector for cargo inspection

x-ray luggage scanner

x-ray baggage scanner 

Airport x ray scanner 

security x ray machine 

x-ray screening machine

luggage scanner

baggage scanner 

x-ray security scanner

airport x-ray scanner

baggage scanning system

airport baggage scanner

luggage x-ray machine

airport x ray machines

Product Description

FEATURE:

1. Alarm by sounds & light::Alarm by sounds and light when conform to condition.

2. Network interface:Could be connect local area network and support multi-terminal check baggage at same times

3. Safety ray:Transmit ray under automatic control, avoids the miss.

4. Turn off by a key control:Turn off the machine only need one step:revolves the key. The equipment automatic security close-down, does not need complex many steps, is simpler.

5. Eagle-eye:Could be expediently observing enlargement area.

6. Estimate malfunction by self:Automatic estimate malfunction and prompt message, helpful for the maintenance.

TECHNICAL DATA:

Tunnel Size:                    1000(W)×1000(H)mm

Conveyor Speed:Â Â Â Â Â Â Â Â Â Â Â Â Â Â Â Â  0.22 m/s

Conveyor Max Load:Â Â Â Â Â Â Â Â Â Â Â Â Â  200 kg

Single inspection dosage           < 1µGy

Wire Resolution:Â Â Â Â Â Â Â Â Â Â Â Â Â Â Â Â  0.1mm metal line

Steel Penetration:Â Â Â Â Â Â Â Â Â Â Â Â Â Â Â Â  30MM armor plate

Film Safety:Â Â Â Â Â Â Â Â Â Â Â Â Â Â Â Â Â Â Â Â  For ISO 1600

Maximum leakage radiation        <0.3µGY/H       

X-RAY GENERATOR:

Orientation:Â Â Â Â Â Â Â Â Â Â Â Â Â Â Â Â Â Â Â Â Â Â Â  Vertically Upward

Tube Current:Â Â Â Â Â Â Â Â Â Â Â Â Â Â Â Â Â Â Â Â Â Â  0.4~1.2MA(adjustable)

Anode Voltage:Â Â Â Â Â Â Â Â Â Â Â Â Â Â Â Â Â Â Â Â Â  100~160 KV(adjustable)

Angle:                             80°

Generator cooling/working periods       Sealed oil bath with forced air/100%

IMAGE PERFORMANCE SYSTEM:

X-ray Sensor:Â Â Â Â Â Â Â Â Â Â Â Â Â Â Â Â Â Â Â Â Â  L Type Photo-Diode array detector 12bit.

Monitor:Â Â Â Â Â Â Â Â Â Â Â Â Â Â Â Â Â Â Â Â Â Â Â Â Â  High resolution 17inch color LCD display.

Color Quality:Â Â Â Â Â Â Â Â Â Â Â Â Â Â Â Â Â Â Â Â  24 Bit real colors.

Edge Enhancement:Â Â Â Â Â Â Â Â Â Â Â Â Â Â Â Â  Object contour edge is more distinct.

Super Image Enhancement:Â Â Â Â Â Â Â Â Â Â  Image detail is more distinct.

High penetrate strength display:Â Â Â Â Â Â  Increase brightness of dark area in image to display object which is behind high absorptivity mass distinctly.

Low Penetrate strength Display:       increase contrast of low absorptivity mass (easy to penetrate) to display it distinctly. 

Magnifier:Â Â Â Â Â Â Â Â Â Â Â Â Â Â Â Â Â Â Â Â Â Â Â Â Â  Function of partial enlargement

Brightness/Dimming:Â Â Â Â Â Â Â Â Â Â Â Â Â Â Â Â Â  Increase brightness of image/decrease brightness of image.

Image recurrence:Â Â Â Â Â Â Â Â Â Â Â Â Â  Display previous twenty image and process any one of them.

Image restoration:Â Â Â Â Â Â Â Â Â Â Â Â Â  Restore image to initial status at the time of stopping conveyor

Image storing:Â Â Â Â Â Â Â Â Â Â Â Â Â Â Â Â  Real Time store any image and process it in operation status.

MULTI-ENERGY FUNCTION:

Multi-energy color:Â Â Â Â Â Â Â Â Â Â Â  Display organic material for orange, display inorganic material for blue, and display mixture for green.

High energy / low energy: switch to display two energy type, high energy stands for metal etc. low energy stands for nonmetallic.

Auxiliay function for drugs & explosives: Help to detect such dangerous material as drugs& explosives etc.

Audible & visible alarm:Â  Give sound and visible signal when conforming to condition.

ETHERNET TCP/IP FUNCTION

OPERATING ENVIRONMENT:

Storage Temperature:             -20ºC to 60ºC
Operating Temperature:           0ºC to 45ºC
Relative Humidity:Â Â Â Â Â Â Â Â Â Â Â Â Â Â  20 to 95% non-condensing
System Power:                  220 VAC (±10%) 50±3HZ
Power wastage:Â Â Â Â Â Â Â Â Â Â Â Â Â Â Â  1.5 KW (Max)
Noise:Â Â Â Â Â Â Â Â Â Â Â Â Â Â Â Â Â Â Â Â Â Â Â  <65DB

Packaging & Shipping

we takes strong ploywooden case

shipment can takes of By sea

Our Services

our sales team can give feedback within 12 hours after receive your inquiry

 

1.Metal Stamping, cold stamping,hot stamping
2.OEM,can be customized
3.Alloy, Aluminum,Brass,steel ,copper,stainless steel,mild steel,carbon steel.
4.Durable
5.Tolerance Control: from +,-0.003MM

6.After-sales-service: take 100% responsibility for any quality issues!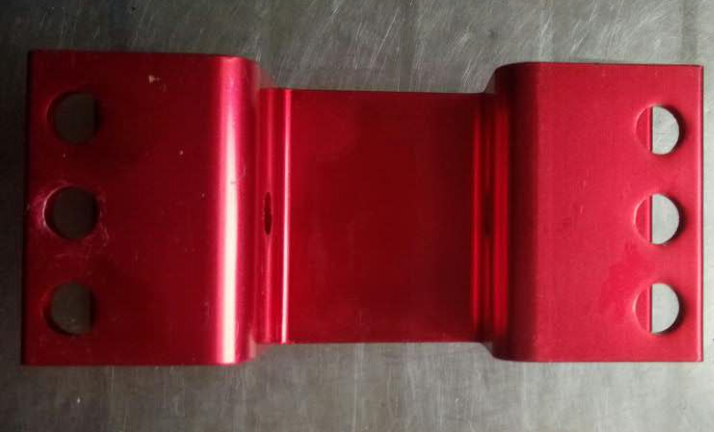 Steel Stamping,Precision Stamping,Steel Part,Metal Stamping

Baoding Henglian Mechanical Co.,Ltd , https://www.hengliancasting.com
April 30, 2020